Gubanov Vyacheslav Vilorievich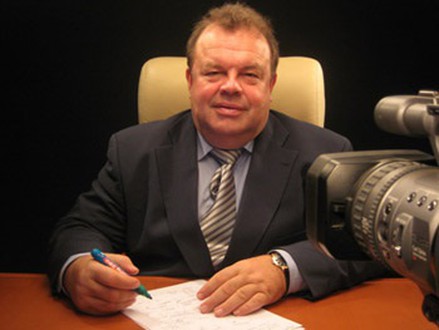 Scientist, business-expert, trainer- consultant, coach, author of the "Intuitive Intellect" theory. Researcher of scientific developments in the field of bioenergyinformational interactions since 1990, business consultant since 1993. Associated member of International Acmeology Academy.
Creator of the following training seminars:
"First class sales"
"Management of money streams. From money – to wealth."
"Special techniques for hiring and managing human resources"
"Unique techniques for increasing effectiveness of business processes"
"Intuitive intellect – the trump of XXI century"
"Man and woman: technology of mutual understanding"
"Health: protection through knowledge"
"How to forget about doctors if you want to be healthy"
Education:
Higher technical: Specialty/Major "Developer of non contact systems of detection of sea objects".
Special: "Informatics of a brain. Live systems management in the crisis situations". Special disciplines course of noncontact influence on live systems.
Special occupation:
Author of original evaluation method of business direction potential for a specific person and technique of effective and prompt way for hiring specialists for successful solution of specific goals and organization of highly profitable business processes.
Development and creation of energy-informational techniques for recovering work ability of leading specialists and groups after experiencing crisis situations in natural , social and business field situations.
Author of the original method of distant diagnostics of human conditions and highly effective non-forceful (non-energy) methods of distant help in crisis situations.
Experience in conducting seminars and trainings for many years in different countries. The participants of seminars receive great opportunities in personal as well as in professional and career growth.
During the seminars the lecturer gives a lot of attention toward creative realization, health, harmonic personal growth, family relations, elite management techniques, skills on how to use personal inner resources, broadening of intellectual abilities and techniques on how to manage life situations.
Author of exclusive works:
Research and practical use of evaluation methods of parameters of highest regularity material objects:
individual memory body of a person,
polarity of interests in personal activities,
characteristic of amplitude-frequency for momentary conditions of human energy centers.